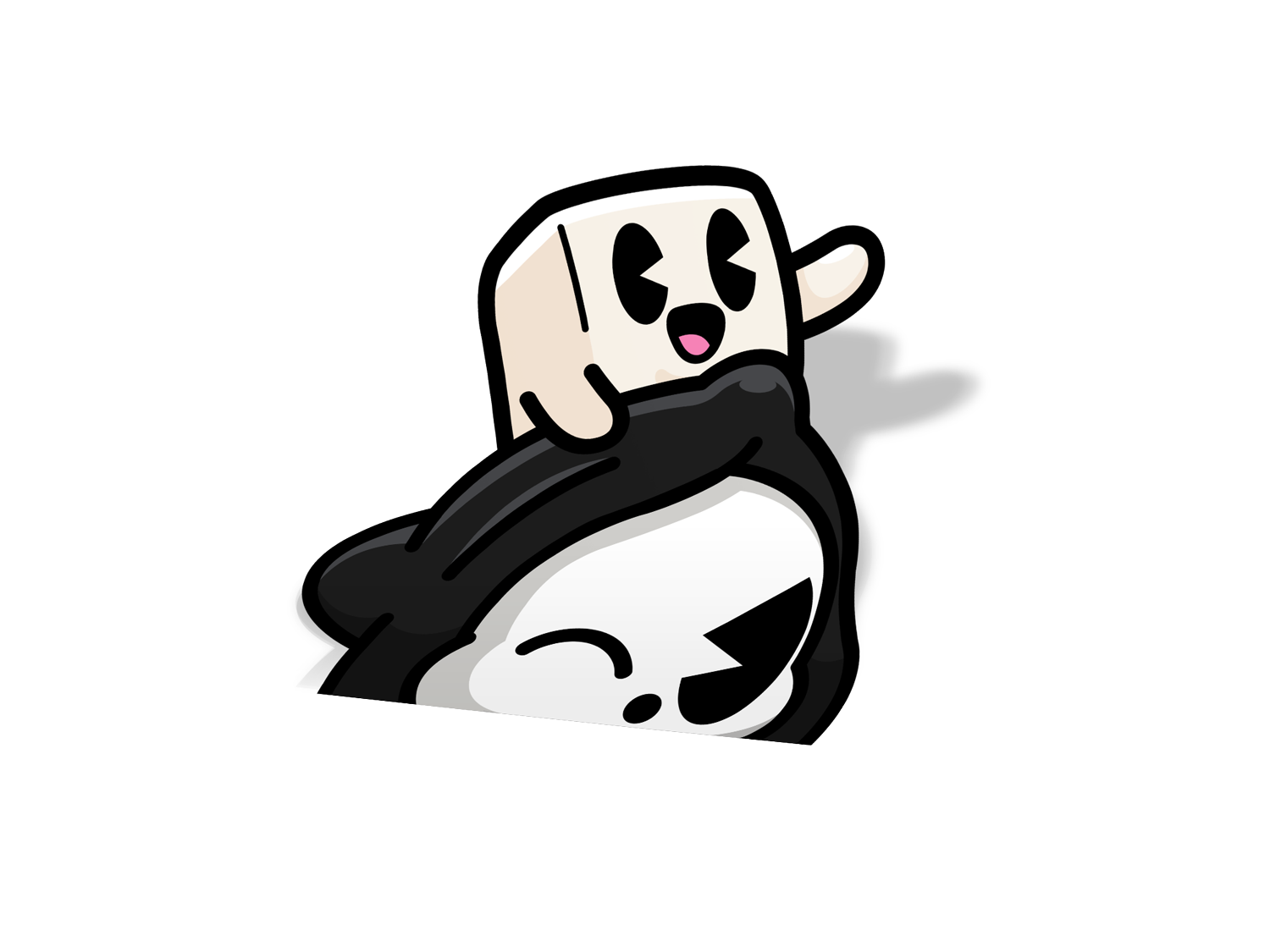 BFF Peeker
---
An unlikely friendship; which all started when a his tofu rolled over on the plate to present a face and tiny limbs.

These two have been tearing up the touge ever since.
Best friends for ever at 11.8cm x 10.2cm

All vinyls are made from 'Super tack Vinyl' with a gloss UV over-laminate to ensure your little buddies never fade and are made here in Australia.
Designed in Melbourne at the Tofu Shop.